Costume and Stage Design
Performance
Artistic Research
Kallia Kefala is a Berlin based costume designer and stage designer. She studied architecture at the Polytechnic School of Aristotle University of Thessaloniki and costume design (MA) at the Berlin University of Arts Berlin (UdK). Since 2011 she lives in Berlin, where she works as a freelance costume and stage designer. She currently works increasingly with performance. Her live acts often include photography, video, sound and installation. She is particularly invested in researching notions around gender, the body as a materiality and as a field of discourse, the limitations of representation and the codes which construct and reproduce identities.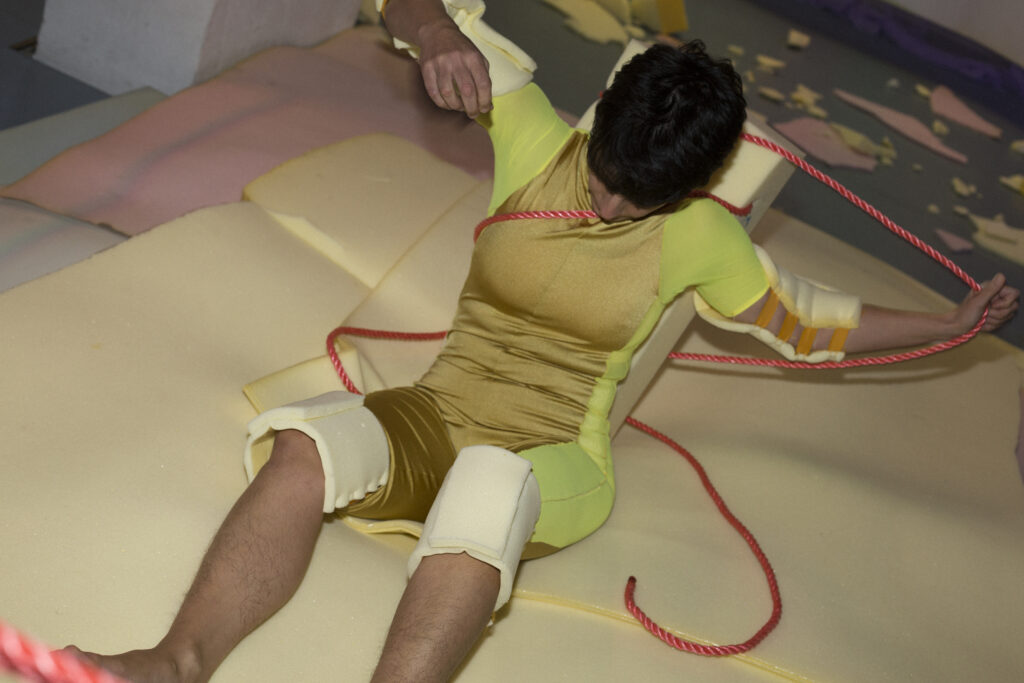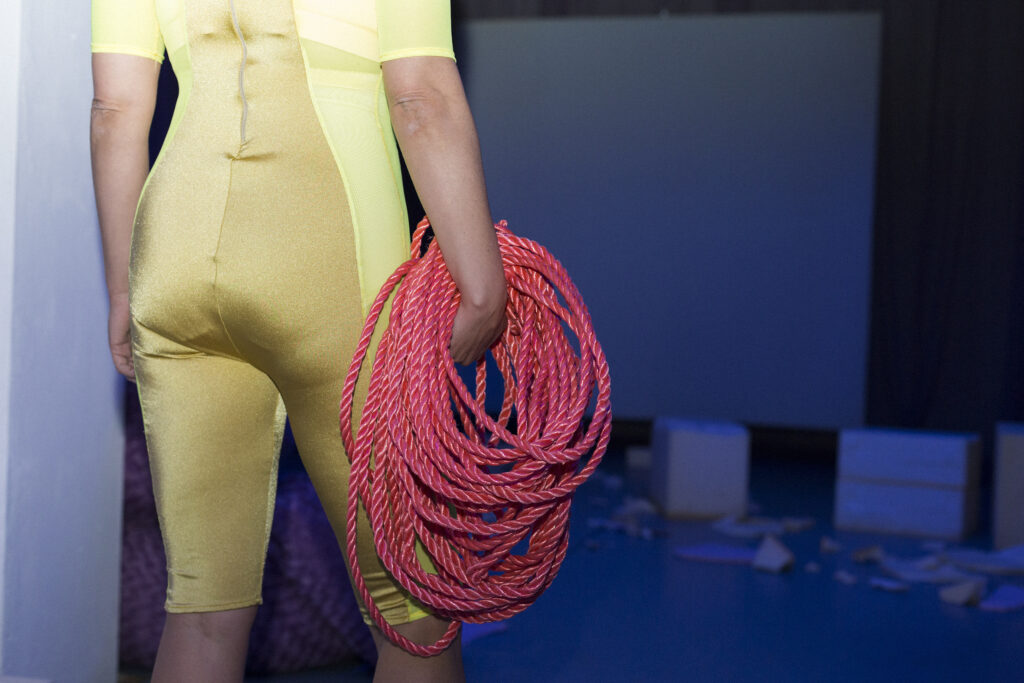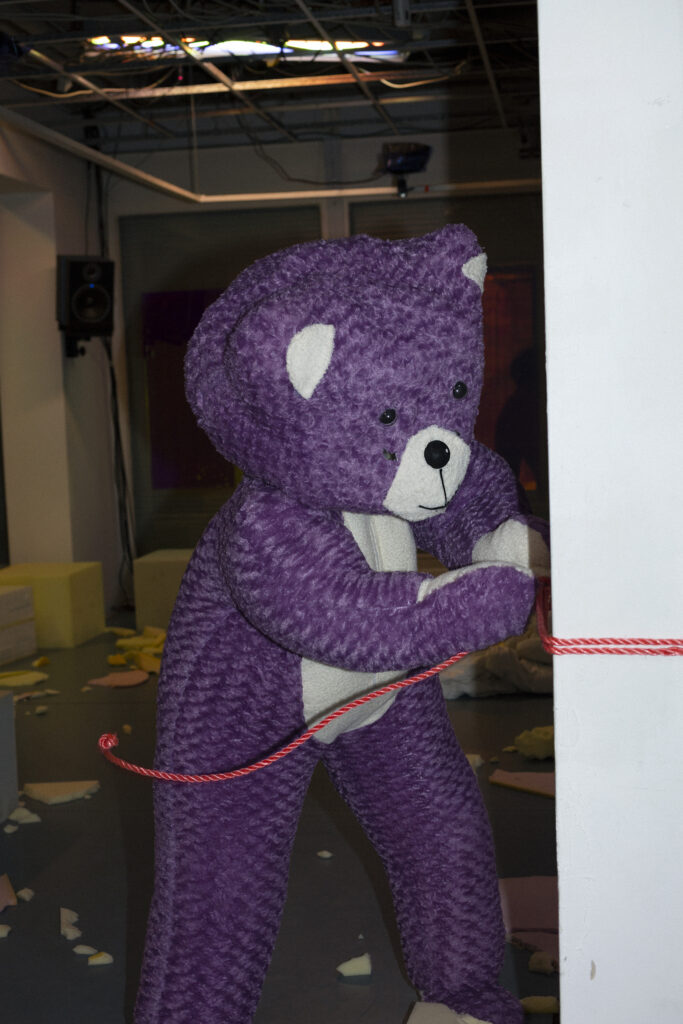 MÜDE is a solo multimedia performance about the state of being tired. It intends to produce an intimate public space, a soft shell inside which comfort and discomfort coexist. The friction between reality and dream, gravity and lightness, privilege and responsibility creates a multi-sensorial disaster that resists to perform what it is being asked to. A cozy world where all expectations can be denied. MÜDE is an invitation to contemplate on living and working under the pressure of efficiency and achievement and on the ideal of self optimization. Moreover, it is about unlearning those. The piece pursues to discover radical potentials in fatigue and explores new possible ways to connect with each other and with the world.
Concept/Direction/Performance: Kallia Kefala, Movement dramaturgy: Nefeli Gioti,Video design: Gloria Gammer, Sound design: Kim Bode, Light design: Claudia Rutz, Stage & Costume design: Kallia Kefala/Elisa Nelvand, Production: Annett Hardegen, Technical Supervision: Aiko Okamoto, Photos: Louisa Boeszoermeny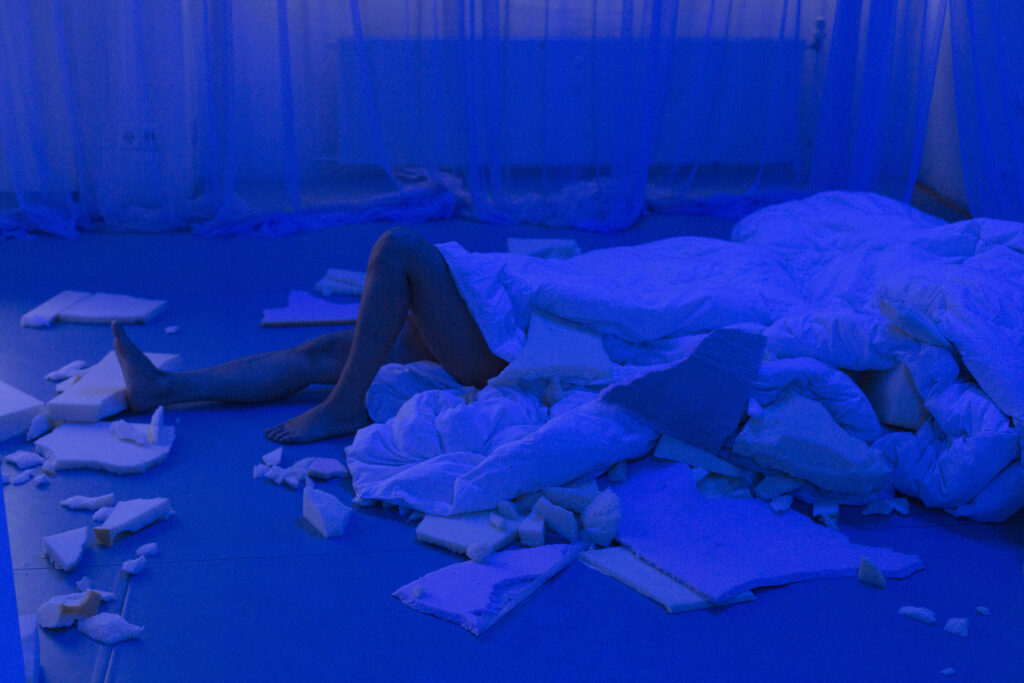 Funded by the Berlin Senate Department of Culture and Europe

and the Fonds Darstellende Künste

MÜDE (artistic research) 2020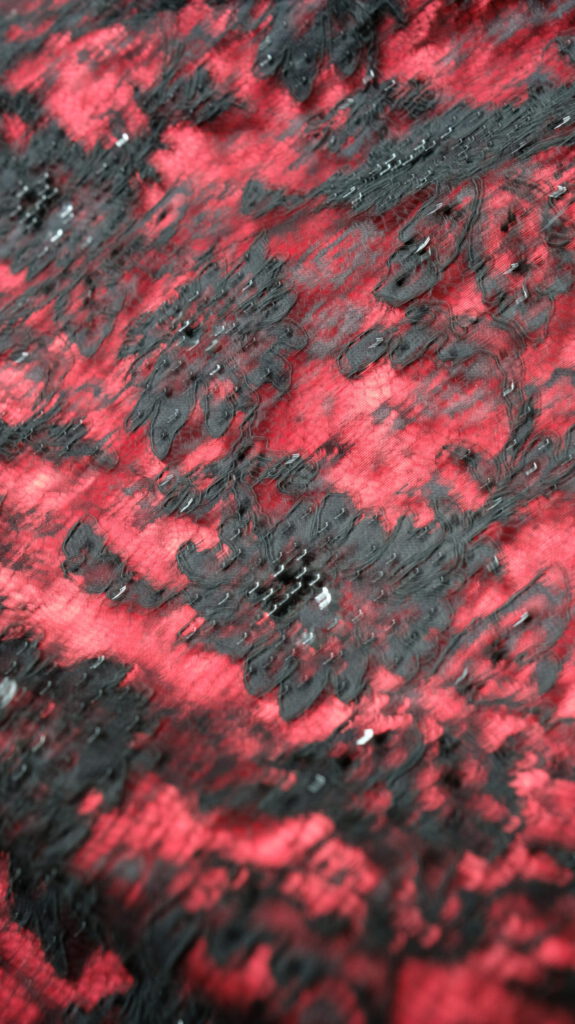 Funded by the Berlin Senate Department of Culture and Europe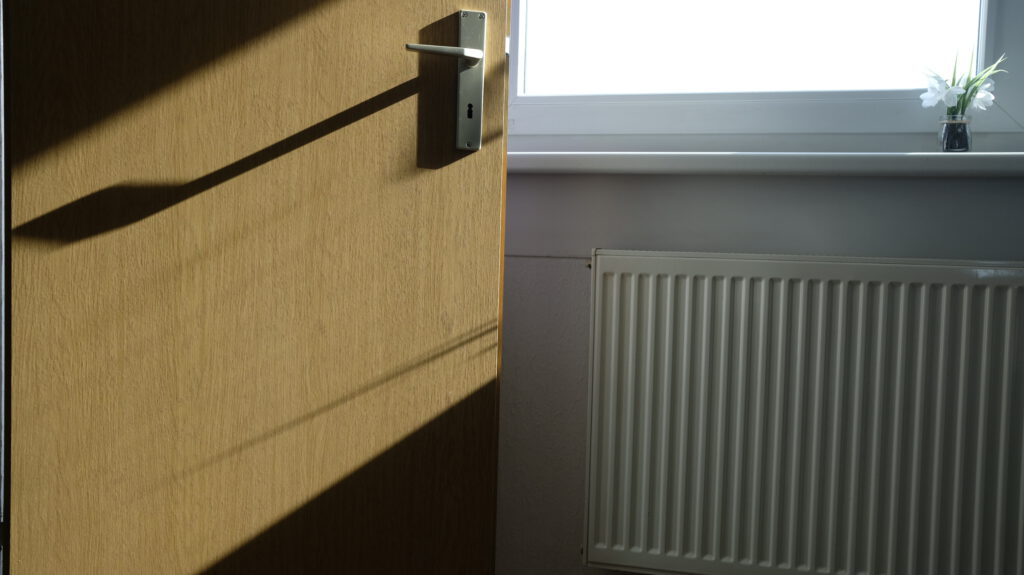 Müde (Weary) evolves around weariness and its relation to precarious living conditions. The focus of the research  lies on fatigue as a material condition as well as on the ways fatigue and tiredness manifest themselves on the surfaces of bodies. In this work the body is perceived as a hybrid, as the materialization of the interaction between flesh, clothes, objects and practices. Müde is a work about intensified working conditions and deteriorated living realities, bodies and the subversive potential of being tired.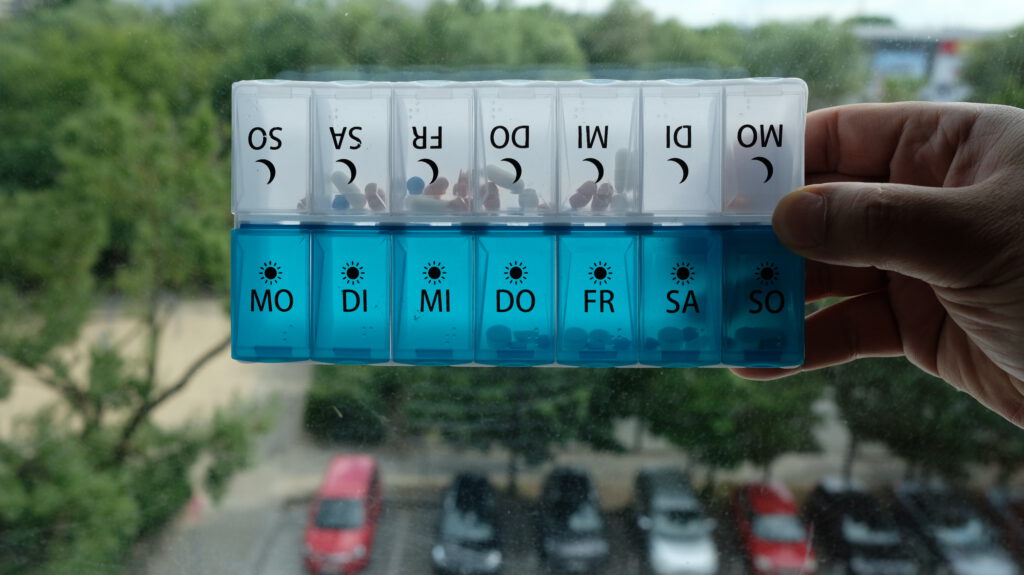 Funded by the Senate Department of Culture and Europe

and the Fonds Darstellende Künste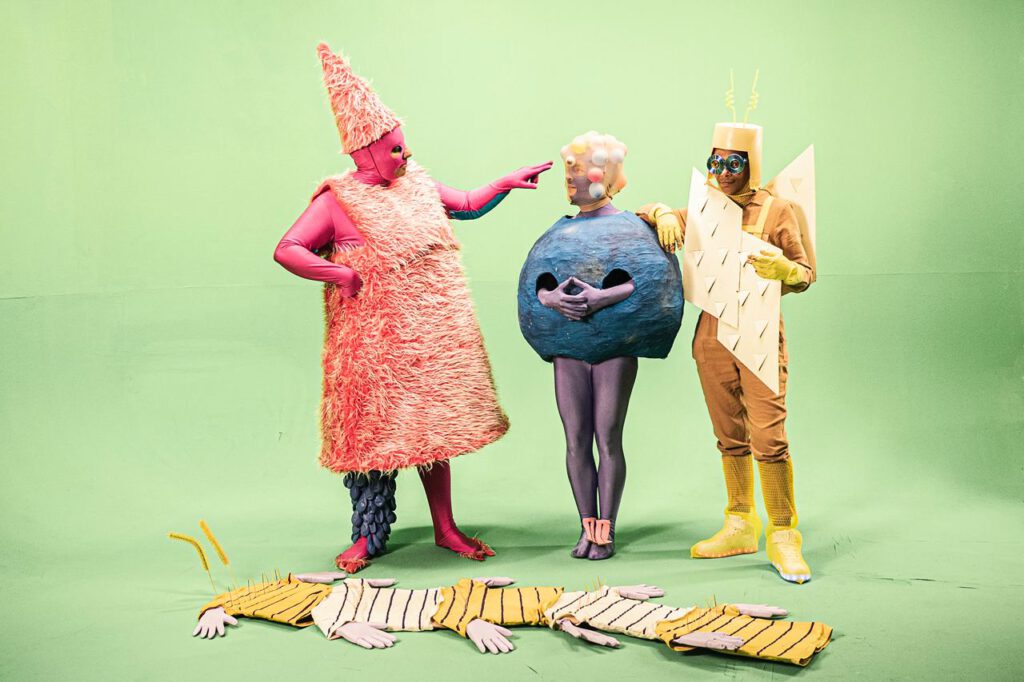 Three short films. An introduction to queer theory 2020
Three short films which introduce some of the main concepts of queer theory. The performers visualize and embody complex ideas of queer theory as well as its function as a tool for the analysis and critic of power. Hybrid figures playfully unfold notions, terms and arguments around gender and sexuality pointing out their political and social importance.
Concept and realization: Antke A. Engel und Filmfetch, FernUniversität Hagen, Lehrgebiet 'Bildung und Differenz' (2020)
Costume design: Kallia Kefala
Performers: Neo Hülcker, Saboura Naqshband, Jayrôme C.Robinet, Pasquale Virginie Rotter
Sound design: Hyenaz
Foto: Sascha Senicer
Costume assistant: Mia Dünkel
available at http://e.feu.de/queer-theory-videos
The Enclosed Garden (performance) 2019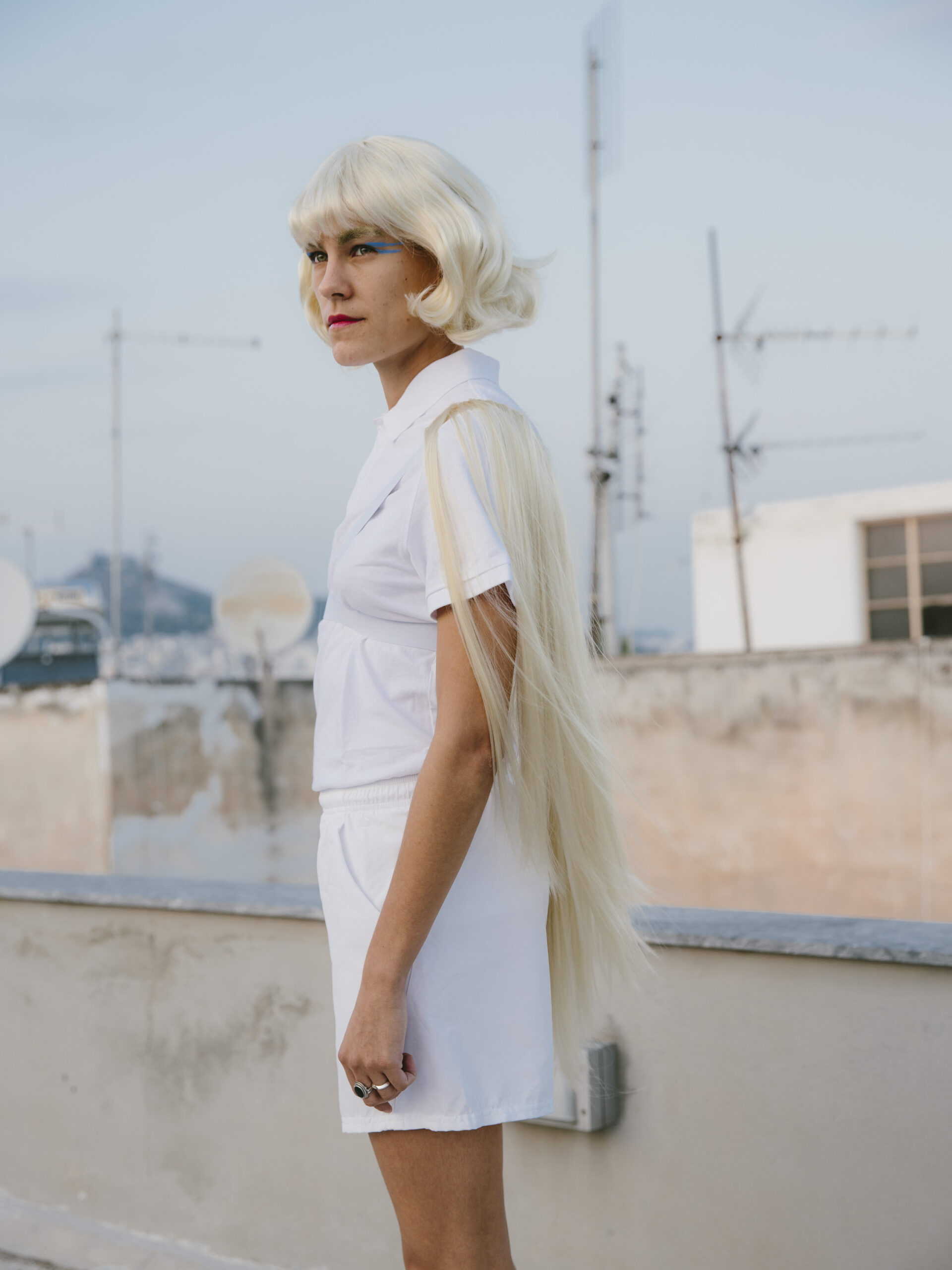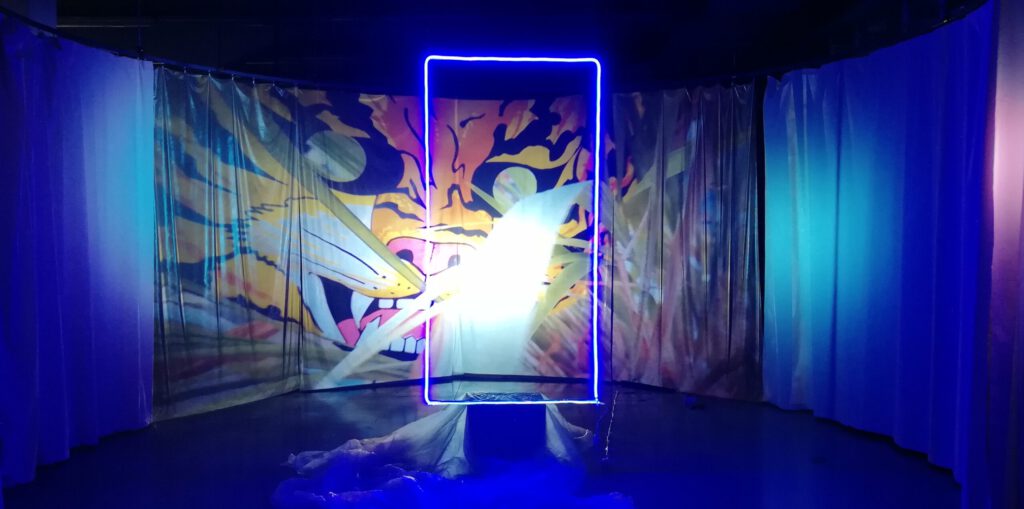 The enclosed garden is a performance about femininity and sexuality based on christian iconography. I investigate the way sexuality is concealed or described as an allegory inside the framework of christian faith. In doing so, I activate the idea of hortus conclusus (enclosed garden). The concept of the enclosed garden in relation to Virgin Mary pervades the theological thought, the religious written word and her depiction in art during the Middle Ages and Renaissance. Hortus conclusus, basically, identifies her with a hermetically sealed and at the same time orgiastic garden. My intention is to place this symbolism outside the religious framework, distorting its original meanings and performing the original narrations around it differently.
Performers: Kim Bode, Nefeli Gioti, Stouli Leporidae
Movement: Nefeli Gioti
Sound: Kim Bode
Photos: Nikos Katsaros
presented at the Athens Festival of Queer Performance (2019)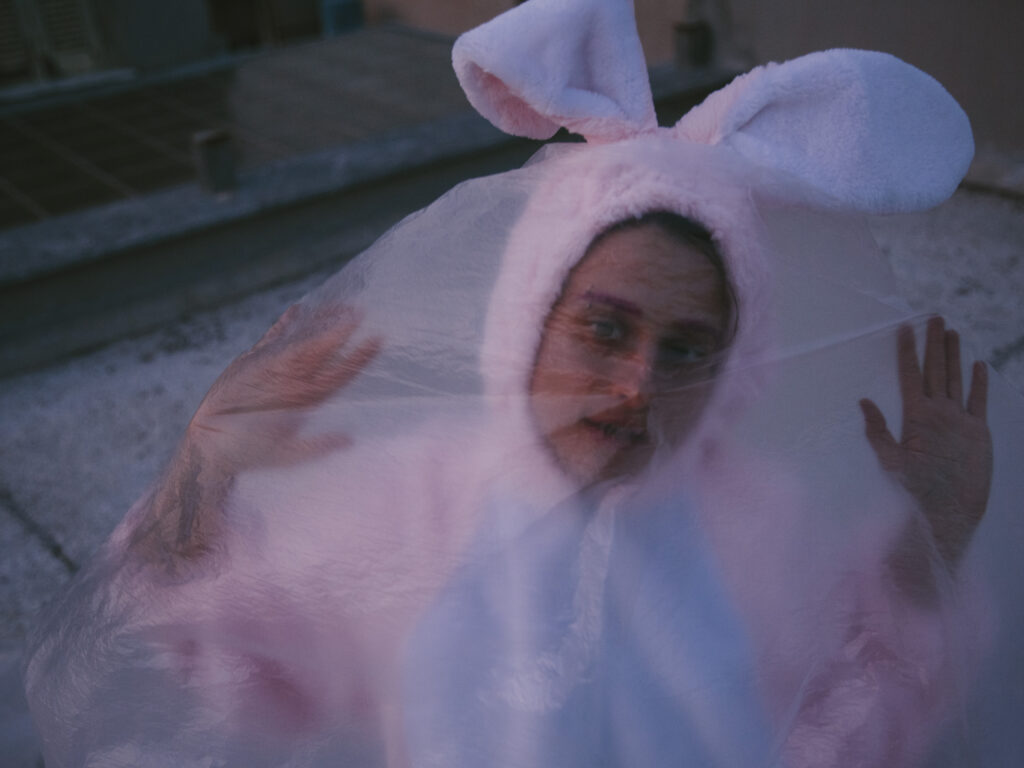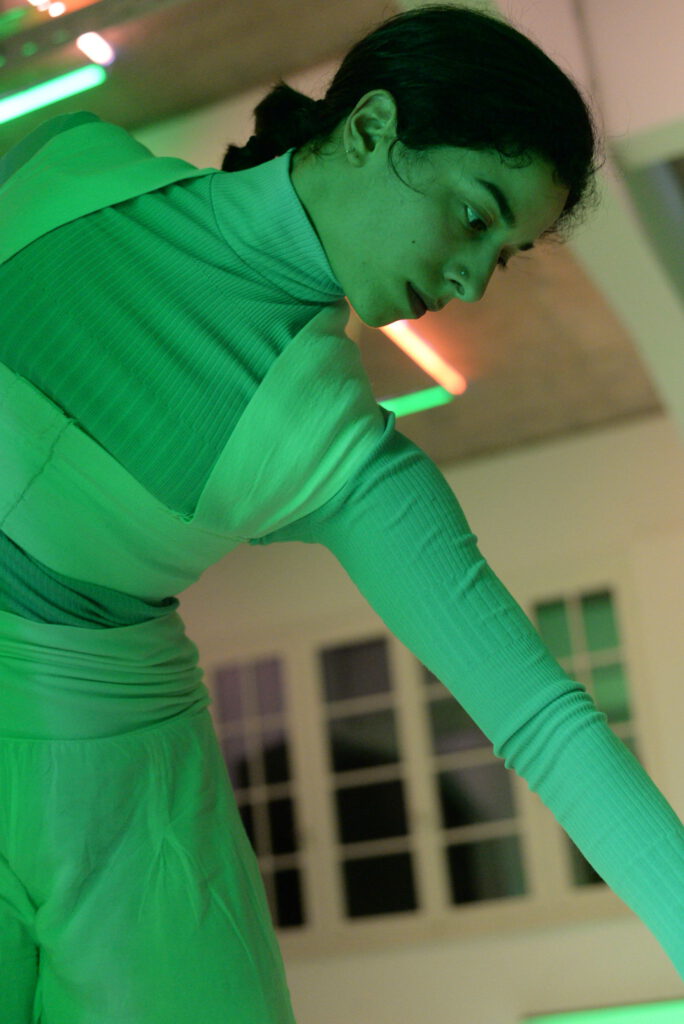 The performance approaches time as a cultural concept and researches through movement, stage and costume design as well as through footage photos the way time is perceived. By scrutinizing motion, fragments of time are reconstructed in order to palpate linearity, circularity, continuity and discontinuity of time and space. The piece takes place in an indefinable space and time, deploying aesthetic codes of past times as well as new fictive/future ones.
Choreografy: Nefeli Gioti
Costume design: Kallia Kefala
Gallery Haus N Athen (2019)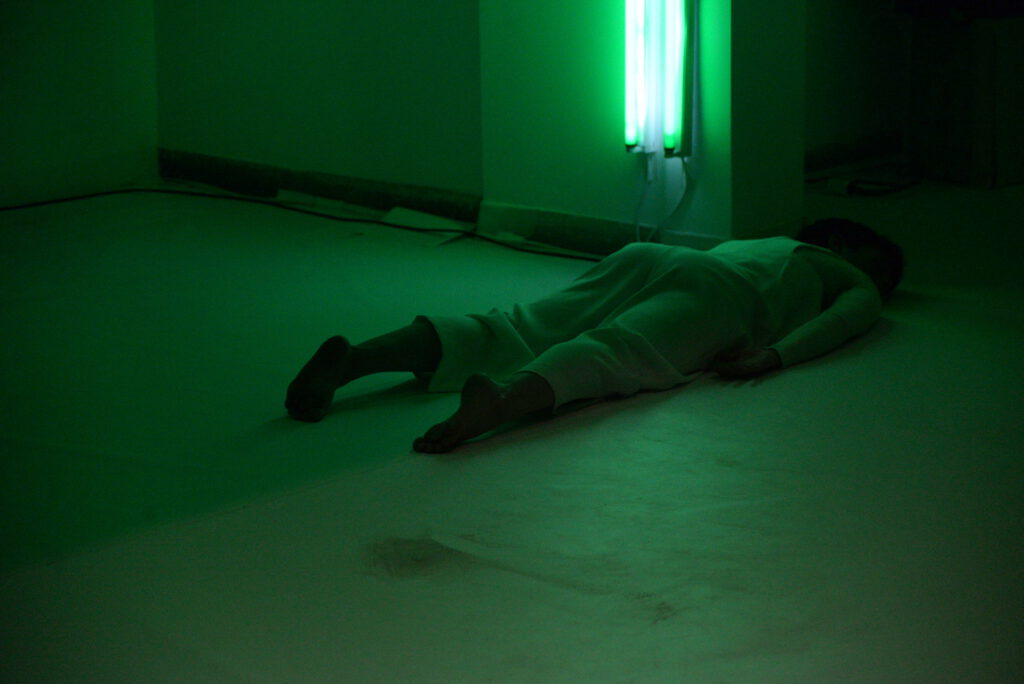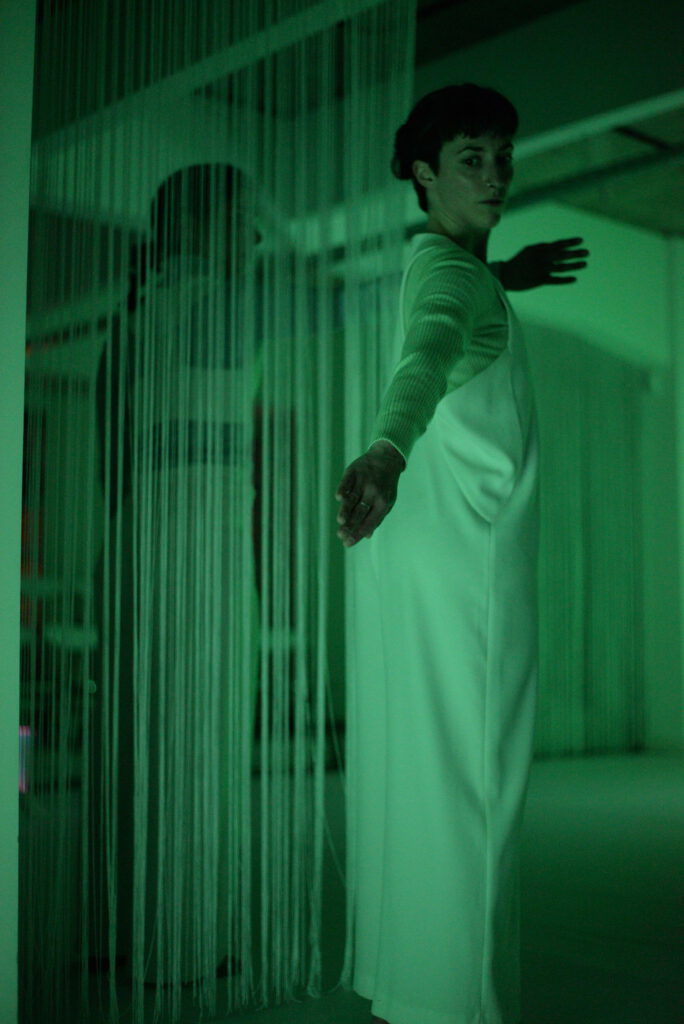 Drag as-self
staging-as Drag (artistic research) 2018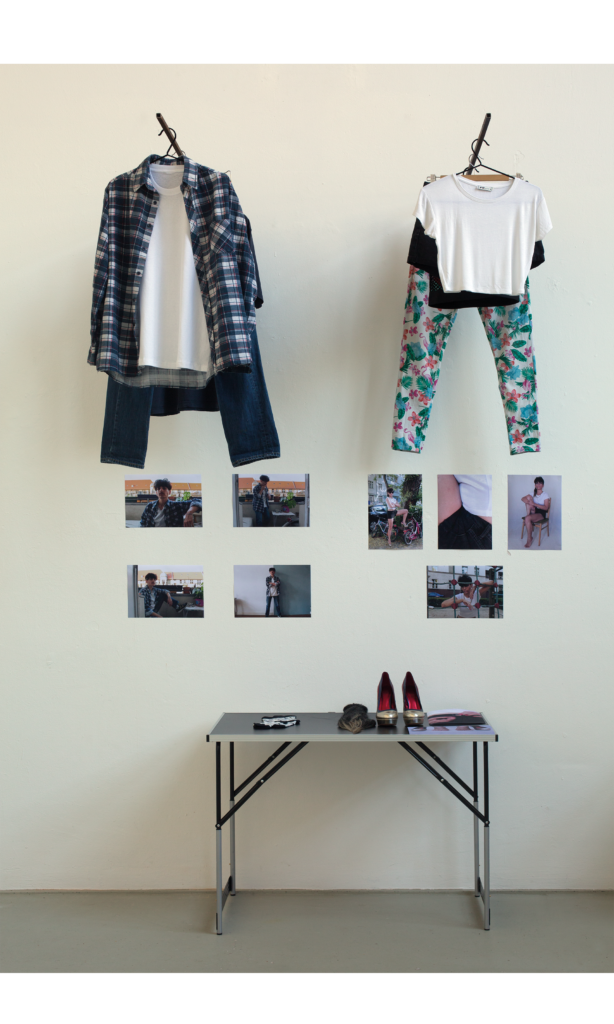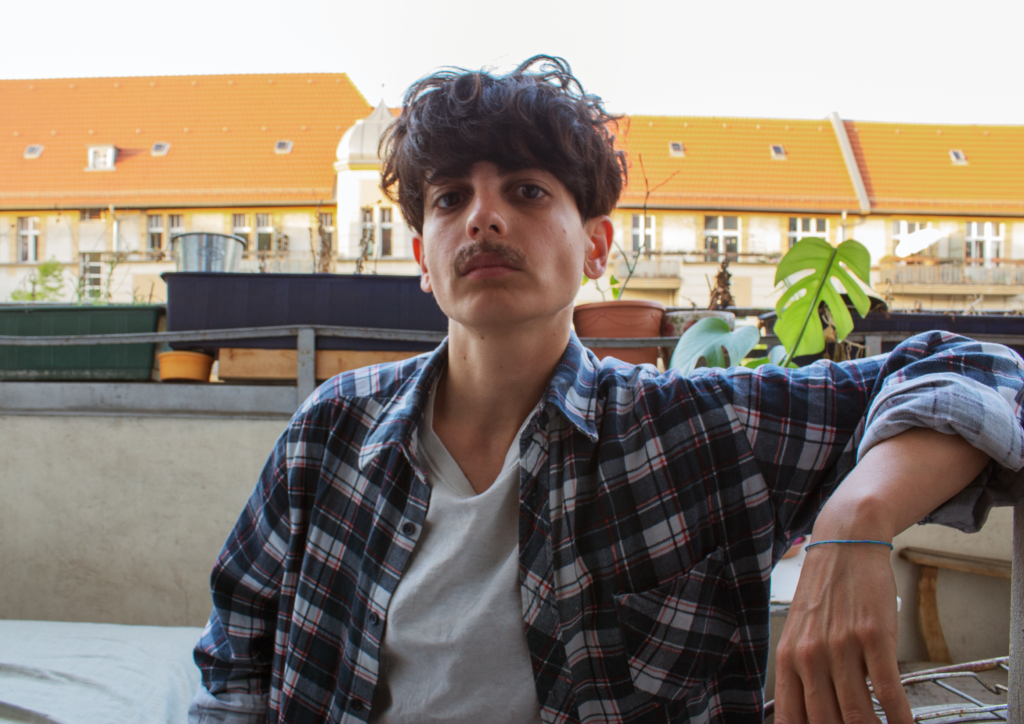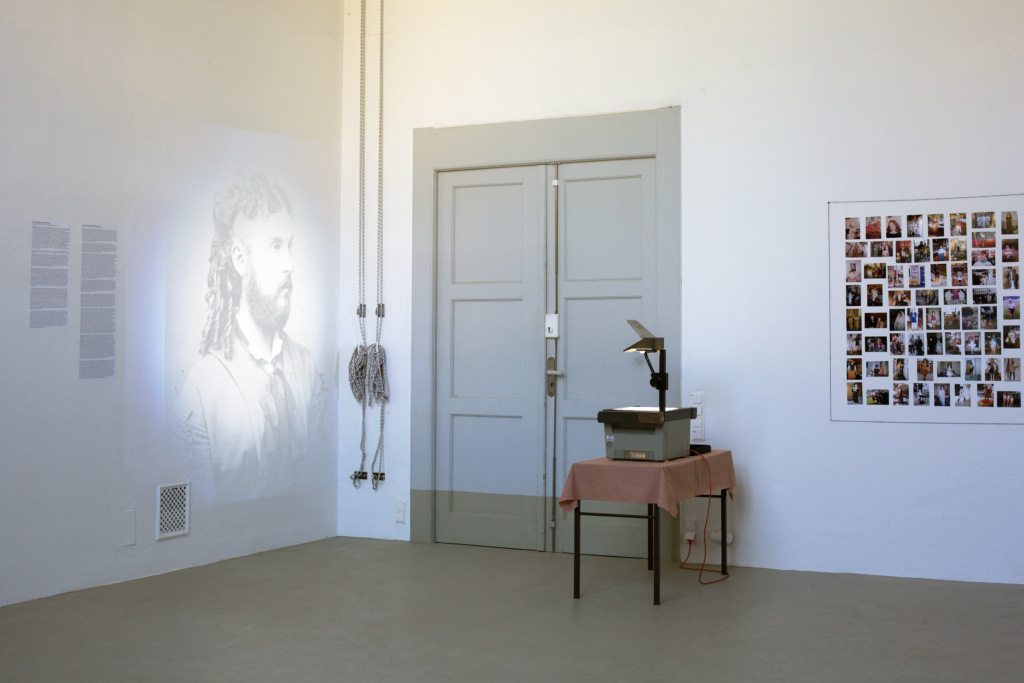 Reasearching the codes of femininity and masculinity in drag performance and in private dressing practices. Trying to draw a connection between performance and performativity, I observe the intersections of theatrical costuming practices and private vestimentery practices in formation of gendered subjectivities. A brief theoretical and photographical research in the history of gender representation in theater and theatrical costume, as well as an approach of drag definitions in a multiperspectival way are the starting points of this research. Locating drag practices in an actual Berlin based scene, I interviewed three performers* with different drag approaches in an attempt to document the multiplicity of drag and research the role of costuming and dressing practices. The project also includes my own experiments of staging femininity and masculinity conducted on my own body. Use of photographic footage material as well as vestimentary practices and gestures inside my own family are methods of entangling biography and personal experience in my project. (2018)